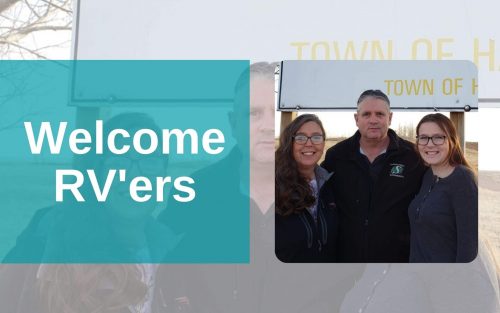 Roger and Deanna Derbyshire are back! These familiar faces have been residents of Hanna for many years and have enjoyed many nights camping throughout Alberta with their three children.
Fox Lake Campground is one of their favorite places to get away from it all and enjoy a bit of peace, relaxation, and nature. The Town of Hanna is thrilled that Roger and Deanna will be managing the campground again. The Derbyshire Family looks forward to welcoming locals and visitors!
The park opened early this year – with power service only – hoping to accommodate some of the workers coming to town. Site fees range from $20/night to $36/night. Reservations are not accepted.