Epic Adventures is wrapping up! Campers can select a day, a week, a month or a field trip. The choice is yours! Financial assistance may be available through the Community Youth Fund or KidSport Hanna. Application forms can be found at hanna.ca/forms.
How To Find Information
Head over to hanna.ca/epic for details including prices, what to pack for lunch, what extra items to pack, what time we start, how we are going to communicate with parents and most fun, FIELD TRIP schedule.
Coming Theme Weeks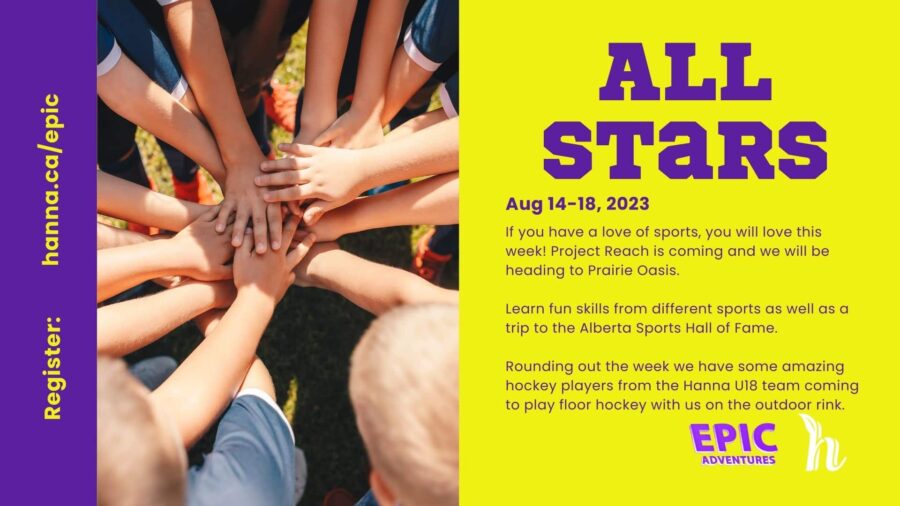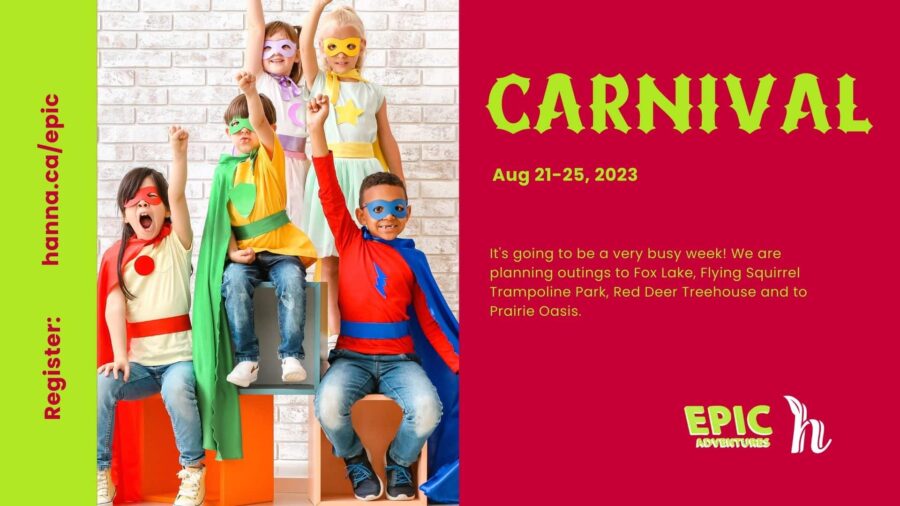 Next Field Trips